Christmas is a time of joy, laughter, and good food. If you're hosting a holiday party this year, it can be a bit overwhelming to make sure everything goes smoothly. But with a little bit of planning and preparation, you can host a Christmas party that will be remembered for years to come.
Planning the Guest List
The first step to hosting the perfect holiday party is to make a list of who you would like to invite. Consider the number of people you can comfortably accommodate in your home, and make sure to include a mix of friends, family, and coworkers. You may also want to consider setting a deadline for RSVPs to help you plan accordingly.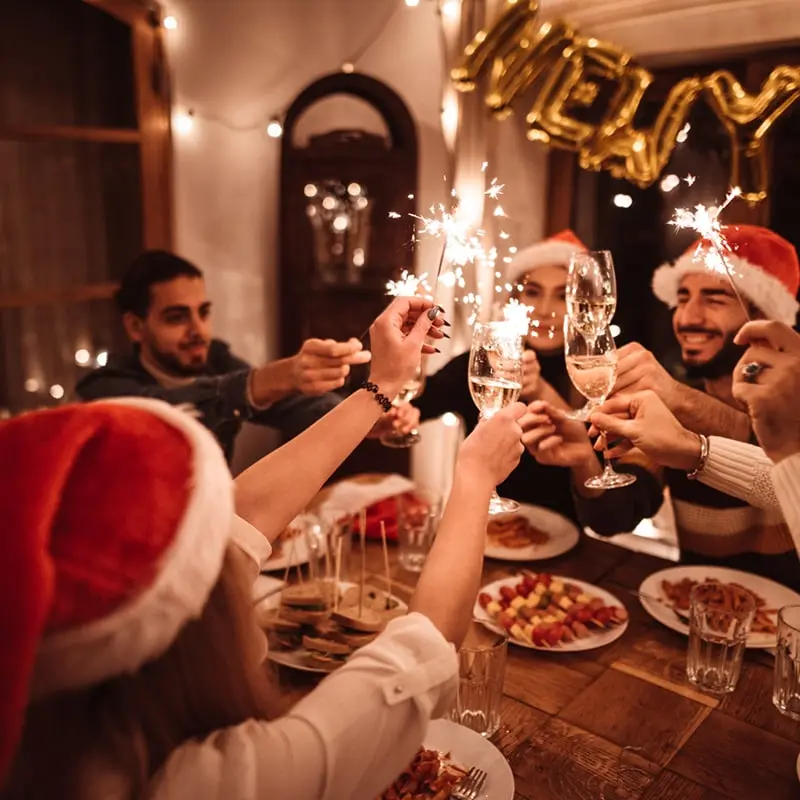 Decorating for the Holidays
One of the most exciting parts of hosting a Christmas party is decorating your home. From twinkling lights to festive centerpieces, there are endless possibilities for adding some holiday cheer to your space. You can also consider adding a few festive touches, such as a gingerbread house or a tree, to create a warm and inviting atmosphere.
Preparing the Menu
When it comes to food and drinks, make sure to offer a variety of options to accommodate everyone's dietary needs and preferences. Consider serving both sweet and savory treats, as well as a mix of hot and cold drinks. You may also want to consider offering a signature cocktail to help set the festive mood.
Entertainment
Music is a great way to get everyone in the holiday spirit, so consider creating a playlist of festive tunes to play throughout the party. You can also organize some games, such as a White Elephant gift exchange or a Christmas trivia quiz, to keep guests entertained.
Setting the Mood with Lighting
Lighting plays a crucial role in setting the mood for your holiday party. String lights, candles, and lamps can help create a warm and inviting atmosphere. Make sure to adjust the lighting levels to create a cozy and relaxed environment while still allowing guests to see and navigate around the space.
Managing the Bar
If you're serving alcohol, it's important to have a plan for managing the bar. Consider hiring a bartender or designating a responsible person to serve drinks. You may also want to consider offering a signature non-alcoholic drink, such as hot cider or eggnog, for guests who prefer not to drink alcohol.
Preparing for Last-Minute Changes
No matter how well you plan, unexpected things can always happen. Make sure to have a plan for handling last-minute changes, such as extra guests, missing ingredients, or unexpected weather. With a bit of flexibility and adaptability, you'll be able to handle any curveballs that come your way.
Clean-Up
Once the party is over, it's time to clean up. Make sure to have a plan in place for cleaning up the decorations, dishes, and other party materials. Consider enlisting the help of friends or family to make the process easier and more efficient.
Hosting a holiday party can be a fun and memorable experience with a little bit of preparation and planning. From the guest list and decorations to the menu and entertainment, many different factors contribute to a successful event. With these tips and tricks, you'll be well on your way to hosting the perfect Christmas party!