The Original Comfort and Joy
Hot chocolate, marshmallows, and a child's giggle. Peppermint mocha coffee on a quiet snowy morning. Hot apple cider, a flannel blanket, and a book by the fireplace. None of these toasty memories-in-the-making would be possible without mugs. And nothing makes them more meaningful than merry and bright Christmas mugs. Help your friends and family raise a cup of cheer this season and next with the perfect holiday mug from Modern Nativity.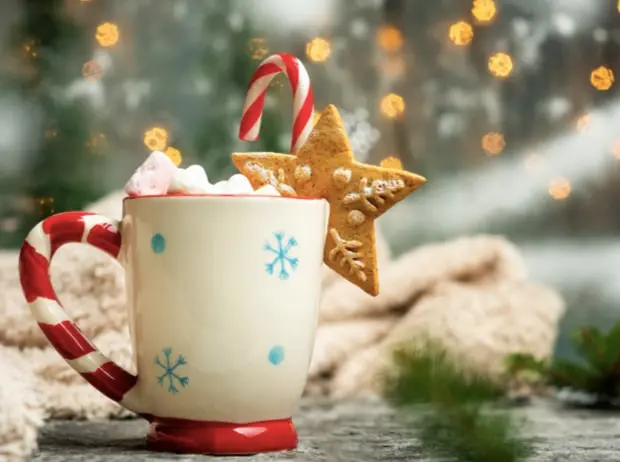 A Mug for Christmas Memories, Old and New
Whether it's sipping hot chocolate by the fire with your family or enjoying a cup of coffee with your friends, Christmas mugs provide the perfect opportunity to create memories that will last a lifetime year after year. Every time you pick up that snowman mug your best friend nearly broke impersonating a reindeer or take a sip from your favorite elf mug that Aunt Susan gave you, the spirit of Christmas past brings back all that nostalgia from holidays gone by. Give the gift of functional cozy and joy this season with Christmas mugs from Modern Nativity. They are the perfect size for everyone on your list – even you!
Want more gift options for the Christmas season? Modern Nativity offers a variety of choices for gifts for you and your loved ones. Get ready! Get set! Shop!
As you get ready to make memories of your own, get your fill of stories from past customers with these reviews.
A Picture Worth 1,000 Sips
Christmas mugs are perfect for Christmas morning coffee, hot chocolate for the kids (or the adults – we don't judge!), or even hot toddies on Christmas Eve. But what image should grace your Christmas mug or the one you're gifting to someone? Should it be classic or modern? Simple or extravagant? Here are a few ideas to get you started. Just wait and see what we have in store for you!
Trees
The Christmas season is a time of happiness, joy, and nostalgia. One of the best ways to capture the spirit of the season is to decorate your Christmas mug with a festive image. Trees are a popular choice for Christmas mugs, as they are associated with peace, comfort, and the natural beauty of the season. When selecting a tree image for your mug, consider using a traditional evergreen tree or a more unique option, such as a palm tree or saguaro cactus. Whatever design you go for, make sure it reflects your own personal style and brings a bit of festive cheer to your kitchen this season.
Snow
One of the best parts of winter is seeing the first snowfall of the season. There's something about the sight of delicate flakes falling from the sky that instantly puts you in the holiday spirit. And what could be more festive than a mug adorned with a snowy scene or a snowflake design? Whether you're sipping hot cocoa by the fireplace or sharing a pot of tea with friends, these mugs are sure to bring a smile to your face. So go ahead and choose your favorite design – after all, it's beginning to look a lot like Christmas!
Snowmen
It doesn't have to be frosty out to enjoy a snowman on your Christmas mug. Snowmen (and hey – snowwomen - this is the 21st century!) are classic Christmas mascots that can be both very traditional or ultra-modern. Snowmen decked out in plaid scarves and top hats or sipping a fruity drink by the pool are both possible when it comes to fun and imaginative Christmas mugs. So don't hold back – let your snow person persona come out and have a holly jolly Christmas!
Stars
Stars are one of the most enduring and recognizable symbols of Christmas. They remind us of childhood memories of decorating the Christmas tree with our families and spending time together during the holidays. In a way, the stars symbolize everything that is good about Christmas. What better way to commemorate this than with a beautiful mug adorned with stars? Whether it's a nativity scene with the guiding star above or a simple yet attractive multi-star pattern, a star-themed mug is sure to bring some positivity and light to your home.
Words or quotes
Whether you're looking for a Christmas gift for someone special or just want to add something new to your own mug collection, fun and festive quotes and sayings about Christmas are always crowd pleasers. Go for a classic like Deck the Halls. Pick a funny saying about Santa's list or elves. Or honor the spirit of Christmas with Jesus is the Reason for the Season. No matter who will end up sipping their holiday joy from the mug, you'll find the perfect word or quote to fit the recipient at Modern Nativity.
Christmas colors
The colors of Christmas are a vital part of the festive season. From the traditional red and green to the more modern silver and gold, these colors help to create an atmosphere of happiness, joy, and comfort. They also remind us of the peace and goodwill that are at the heart of this day. This year, why not add a little extra cheer to your Christmas mug collection with some festive color ideas? Choose a pair or more to make a full set! Whatever Christmas colors you choose for your mug, it is sure to be appreciated.
Stockings
Today, Christmas stockings are more commonly used as decorations, filled with everything from candies and nuts to small toys and trinkets. While the contents of a stocking may vary, the traditional Christmas stocking image usually includes a red and white color scheme with elements such as holly or snowflakes. For those who want to add a personal touch to their Christmas mug collection, look for one of these classic Christmas stocking images. Whether it's a simple design or a more intricate scene, a Christmas stocking image on a mug is sure to bring up holiday nostalgia.
Santa Claus
One of the most classic Christmas images is that of Santa Claus. His jolly face and red suit are synonymous with the holidays, and his image can be found on everything from Christmas cards to wrapping paper. This year, why not add a jolly touch to your Christmas mug by choosing a Santa image? Is he loading his sleigh, stuffing stockings, or hanging out with Mrs. Claus? Santa on a mug always makes Christmas more merry, and make great gifts. Whether you choose a traditional image or a more unique design, a Santa mug is sure to make every day feel like Christmas.
Cartoonish
Christmas is a time for family, friends, and memories. Whether you're looking for a gift for a loved one or a new addition to your own collection, these cartoon image ideas are sure to please. From scenes of Santa Claus in his workshop to Frosty the Snowman frolicking in the snow, these types of mugs are perfect for gifts. And what could be more festive than sipping hot cocoa from a mug adorned with Rudolph, or an elf wrapped in lights? Be it Rudolph or Frosty, cartoon Christmas mugs are sure to bring a smile to a kid's face.
Reindeer
Reindeer are real! (At least, the kind that live in Norway are…) They are also a fun way to make a Christmas mug festive, especially for kids (or for those who are still kids at heart). Celebrate the unofficial animal mascot of Christmas with reindeer on your Christmas mug. From pulling Santa's sleigh to getting tangled up in the tinsel to the most famous reindeer of all, these snowy critters are a classic. On Dasher, on Dancer! Light up their faces like Rudolph's nose with a reindeer themed Christmas mug.
Cookies
Ahhh, Christmas cookies! The holiday just wouldn't be the same without those delectable sugar cookies, frosted with red and green icing, just waiting to be gobbled up by Santa (and his elves…). And we can't forget gingerbread man cookies, either! Now there's a scent that will take you back to Christmases past. Give them a mug perfect for dipping those cookies into hot chocolate or coffee with a cookie-themed Christmas mug. It's the most delicious choice, enjoyed by both the youngest and the oldest on your list!
Angels
The angelic presence on a Christmas mug means it's time to take a breath and think about the reason for the season. The peace of Christmas is symbolized through both doves and angels, as we think about the love that originally made this holiday possible. An angel Christmas mug reminds us that it's not just about toys and sweets and Santa. There's a deeper meaning, too. So why not share that peaceful feeling by gifting a Christmas mug featuring an angel? Shop for mugs as gifts (even gifts for yourself) today!
Animals
From bears to bunny rabbits to cats and dogs, all types of animals can be celebrated on Christmas mugs! In Santa hats, adorned with bells and bows, or riding in a sled, these cute critters will satisfy the light-hearted and fun-loving people on your shopping list. Looking for penguins? Cows? Christmas porcupines? Just type it into the search bar – Modern Nativity offers a huge selection, so your chances of finding the mug that's perfect for raccoon-loving cousin Susan are high when you shop here at our all-things-Christmas store!
International Flair
Christmas is celebrated around the world, so why not honor that by choosing a gift mug with a little international flair? Perhaps "Merry Christmas" in many languages is your choice. Or what about a classic German Christmas theme? Liven up your kitchen (or theirs) with an international Christmas mug and it will be sure to quickly become a family favorite! Shop for your international gift ideas now here at Modern Nativity and tell someone you care about Feliz Navidad!
The Just-Right Christmas Gift
The act of giving is often as joyful as receiving, as we get to see the happiness on the recipient's face. It's a way to show someone that we care about them and appreciate them. When it comes to finding the perfect gift, though, it can sometimes be a challenge. We want to find something that the person will actually like and use, not something that will end up in the back of a closet gathering dust – or worse, showing up as a re-gift at next year's white elephant exchange. Gifts of apparel can be hard because what if they don't like the color? What if the size is wrong? What if they don't like the fit? What if it's insulting to give them a size that's too large?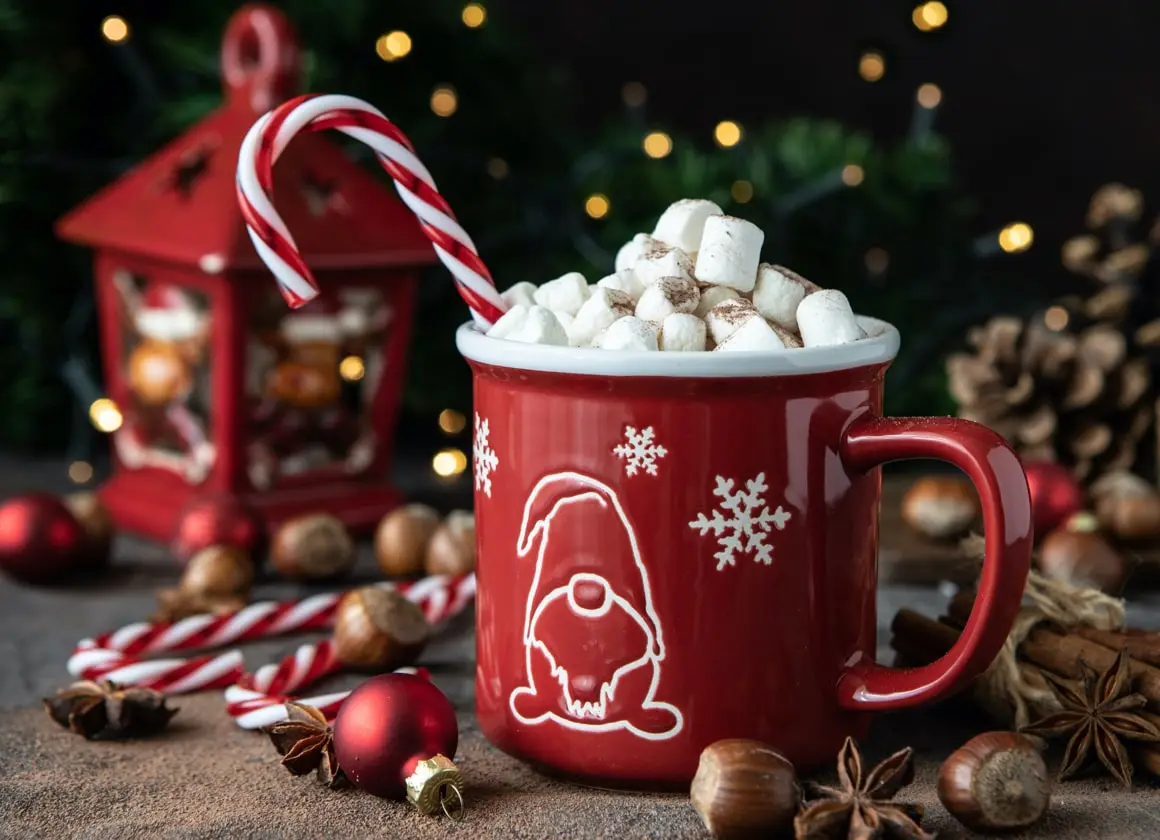 Don't put yourself in that predicament! A mug is always the right size and makes an excellent gift for just about anyone. They are practical, yet also personal and thoughtful. And there are endless ways to customize them to make them even more special. For example, you could fill a mug with the recipient's favorite candy or pair it with a cozy scarf. And if you're really looking to jazz up your mug gift, put a gift card inside or get creative with the fillings.
They are perfect gifts for the teacher in your life who always goes above and beyond, the aunt or uncle who is always there for you, or that "hard to buy for" person who already has everything. Spare mugs are great to keep on hand "just in case" when you suddenly realize you need a last-minute gift! Mugs also make great gifts for the person who loves to be comfortable. With so many options available at the Modern Nativity online shop, it shouldn't be hard for you to pair your mug with a perfect side gift. Just a few clicks and you'll be set! Just make sure to shop and order early so you won't get stuck waiting due to Christmas rush shipping delays.
Modern Nativity has your Christmas covered, from loading up your cart to loading up your sleigh. Shop our merry online store today!
Once you have your Christmas mug in hand, what will you put in it? Coffee is not the only beverage you can fill up with around the holidays (or any time of year). And guess what – cold beverages go great in a mug, too! There are no limits when it comes to what goes in your new favorite mug.
For those who prefer their drinks on the sweeter side, classic hot chocolate is always a good choice. To make it extra special, top it with marshmallows or whipped cream. If you're looking for something a little stronger, peppermint schnapps or rum can give your hot chocolate a boozy kick. For something non-alcoholic, adding a shot of espresso or some cinnamon for a festive twist might do the trick.
Hot or cold, whatever your preference, there's sure to be a Christmas drink and a Christmas mug that will put you in the holiday spirit. So grab your mug and get ready to enjoy all the flavors of the season! Find your new favorite here…
Non-alcoholic drinks for everyone
Cheers for adults
Non-alcoholic drinks for everyone
Festivals are a time to indulge. But sometimes, we need to take it easy and go alcohol-free, especially when there are kids around. Whether you're trying to avoid a hangover or just want something non-alcoholic everyone can enjoy, these Christmas drinks are perfect. From spiced apple cider to rich hot chocolate, there's something for everyone to enjoy. These non-alcoholic drinks are sure to get you into the Christmas spirit. So sit back, relax, and enjoy the holidays with a delicious Christmas drink in hand.
Pumpkin Pie Punch
The holidays are a time for family, friends, and of course, food. One of the most popular desserts is pumpkin pie, which is traditionally served on Thanksgiving. However, this year, why not shake things up and serve your pumpkin pie in a glass? This delicious drink is full of all the pumpkin spice goodness that you love, without all the calories. Plus, it tastes just as good on Christmas as it does on Turkey Day. So go ahead and indulge in this festive treat. Your taste buds will thank you!
Christmas Punch
Fruity and bright, Christmas punch is fun, festive, and ready in a flash. And like most punch recipes, it's super easy to leave out the alcohol. In this case, you'll omit the white rum and add extra lemon-lime soda instead. It's a fizzy, bubbly drink with a tart and tangy taste the whole family will love. Load it with as much (or as little) fruit as you like and enjoy! If you want to get really creative, add pomegranate arils to your ice trays. That way, every chunk will have a couple of bright, shimmery red arils inside. It's a lovely addition to the already pretty punch. So, whether you're looking for an alcoholic or non-alcoholic beverage this festive season, Christmas punch is a great option!
S'mores Hot Chocolate
S'mores is one of those classic American traditions that bring people together. There's something about sitting around a campfire, toasting marshmallows, and making s'mores that just makes people happy. And now there's a new way to enjoy this classic treat – s'mores hot chocolate! This delicious drink takes just 10 minutes to make and is perfect for sipping around a blazing fire. The rich chocolate flavor is perfectly balanced by the sweetness of the marshmallows, and the whole drink is topped off with a sprinkle of graham cracker crumbs. So if you're looking for a cozy way to enjoy your next camping trip, be sure to try s'mores hot chocolate!
Virgin Cosmopolitan Mocktail
There's something about a Virgin Cosmopolitan Mocktail that just says Christmas. Maybe it's the sparkly cranberry goodness, or the tart and tangy flavor. Either way, this mocktail is the perfect drink to enjoy during the holidays. It's easy to make and only requires four ingredients, so you can whip up a batch in no time. And since there's no alcohol in sight, it's a great choice for anyone who wants to enjoy a festive drink without booze. Whether you're looking for a fun mocktail to serve at your Christmas party or simply want something to sip on while you wrap presents, this Virgin Cosmopolitan Mocktail is sure to hit the spot. Cheers!
Hot Mulled "Spiced" Apple Cider (Wassail)
The warm and comforting flavors of mulled apple cider are perfect for a chilly autumn night. Made with fresh apples, cinnamon, cloves, ginger, and orange juice, this delicious drink is perfect for cozying up by the fire. The sweet and fruity flavors with the warm spices make it a perfect drink from September to March (or even April if it's still chilly!). Whether you're enjoying it at a Halloween party or sipping it on a Christmas night, mulled apple cider is sure to bring happiness, joy, and comfort. So next time you're looking for a cozy fall or winter drink to go with opening gifts, be sure to try hot mulled apple cider.
Cheers for adults
This Christmas season, raise a glass (or a mug!), to all those things you have achieved this year. Shop now!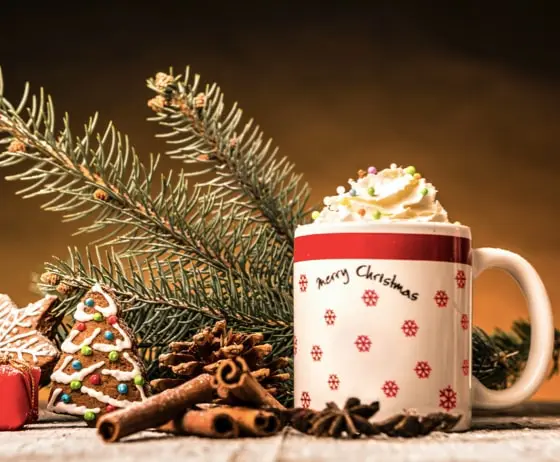 Caring for Your Christmas Mug
A mug is more than just a vessel for holding your morning coffee or tea. It's even more than fun holiday kitchen décor. It's a source of comfort and nostalgia, a reflection of your personality, and a reminder of the people and moments that make life special. That's why it's important to take care of your mug, so it can continue to bring you joy with every sip.
Mugs are one of those small, everyday things that can bring happiness and comfort. They're perfect for cradling in your hands on a cold day, or for enjoying a warm beverage on a lazy Sunday morning. And because they're often personalized – even if just by who gave them to us as a gift – they can also bring a sense of nostalgia and joy. But all of this only holds true if our mugs are well-cared for. If we leave them to gather dust or stains, they quickly lose their luster.
Mugs filled with hot liquids can damage furniture. Let's be real – furniture is costly. So don't forget to protect it with a set of Christmas-themed coasters! Another way to protect furniture is by using a Christmas-colored runner. Runners protect furniture by absorbing moisture and preventing accidental spills. They also add color and festivity to any holiday decor. When selecting a runner, be sure to shop for one that is large enough to cover the surface of your furniture and made of durable material.
Keep Your Mug Clean
When it comes to coffee and tea, people are often passionate about their brewing methods and equipment. While there are many ways to make a great cup of tea or coffee, one essential element is always the same: a clean mug. Whether you prefer your tea light and fragrant or rich and full-bodied, keeping your mug clean is key to enjoying the perfect cup. And darker colored teas and coffee can quickly mar the beauty of a Christmas mug that is white on the inside. Fortunately, there are a few simple tips that can help you keep your mug sparkling clean.
Be sure to wash your mug with dish soap and warm water after each use.
Before putting your mug in the dishwasher, ensure that it is dishwasher safe!
For stubborn stains, you may need to scrub the inside of the mug with a soft-bristled brush.
Regularly inspect your mug for signs of wear and tear regularly. If any cracks or chips develop, it's important to replace the mug to prevent bacteria from accumulating.
By following these simple tips, you can enjoy many years of perfect cups of tea and coffee in your cozy kitchen (or in the bath – we won't judge).
Keep Your Mug Safe
We've all been there. You're in a rush to get to work, and you pop your coffee mug in the microwave to heat up. But before you can take that first sip of delicious caffeine goodness, you realize you forgot to check if your mug was microwave safe. Or maybe you have kids and you're constantly afraid they're going to grab your mug and burn themselves. Either way, it's important to be careful with your mug to avoid accidents. Here are a few tips to help keep your mug safe:
Always check if your mug is microwave safe before heating it up. If you're not sure, err on the side of caution and don't put it in the microwave.
Keep your mug out of reach of children. It's best to keep it on a high shelf or in a kitchen cabinet where kids can't get to it.
Don't put your mug in the dishwasher if it's not dishwasher-safe. The high temperatures can damage the mug or make it more likely to break. Instead, wash it by hand using warm water and soap.
By following these simple tips, you can help keep your mug safe from harm. So go ahead and enjoy that cup of coffee without worry!
Store Your Mug Safely
It's that time of year again. The time when we say goodbye to our warm-weather friends and hello to our cold-weather ones. But before you pack up your Christmas mug collection for the off-season, there are a few things you should keep in mind to ensure that your mugs are stored safely.
Wrap each mug individually in bubble wrap or newspaper. This will help to protect them from knocks and bumps.
Don't pack them too loosely or too tightly in a box. If they're packed too tightly together or so loose that they clank together, they might break if they shift during storage.
Don't forget to label the box so you'll know exactly where your mugs are when you're ready to use them again.
With these simple tips, you can rest assured that your mug collection will be safe and sound until next season.
Keep Your Furniture Safe
As the temperatures start to drop and the days grow shorter, many of us begin to feel the holiday spirit. We decorate our homes with festive lights and decorations, and we start to think about spending time with family and friends. One of the best parts of the holidays is enjoying all of the delicious food and drinks that are typically served. However, if you're not careful, those hot mugs of cocoa or cider can quickly damage your furniture. To protect your furniture, follow these tips.
Use coasters! Hot beverages are especially likely to damage wood finishes, so it's important to use coasters. A set of Christmas-themed coasters are a festive way to protect your furniture and show off your holiday spirit.
Use a runner. A Christmas-colored runner can add a touch of holiday cheer to your décor while protecting your furniture from spills and stains.
Consider a sofa cover. Especially during parties or with family visiting, temporarily covering your nice sofa with a cover can help prevent disastrous stains.
With these tips you can celebrate Christmas and not be crying over damaged furniture in the aftermath.
This Holiday Season Give Them a Warm Fuzzy
'Tis the season of giving and what better way to show your loved ones you care about them than by giving them a beautiful mug from our Christmas collection? There's nothing quite like waking up on a cold winter morning and cozying up with a warm cup of coffee or hot chocolate in your hands. But not just any mug will do — it has to be the perfect Christmas mug that suits your taste and style. Whether you're looking for a classic Santa mug or something more modern and trendy, we've got just what you need at the Modern Nativity store. We believe that the best gifts are both practical and beautiful, and our mugs definitely fit that bill. So don't wait — shop today and bring some holiday cheer into your home with one of our stunning Christmas mugs.