Hosting a virtual Christmas party can be a fun and festive way to bring family, friends, or coworkers together during the holiday season, even if you can't be together in person. With a few tips and tricks, you can create an unforgettable virtual celebration that is just as lively and memorable as an in-person gathering. Here are some things to keep in mind as you plan your virtual Christmas party.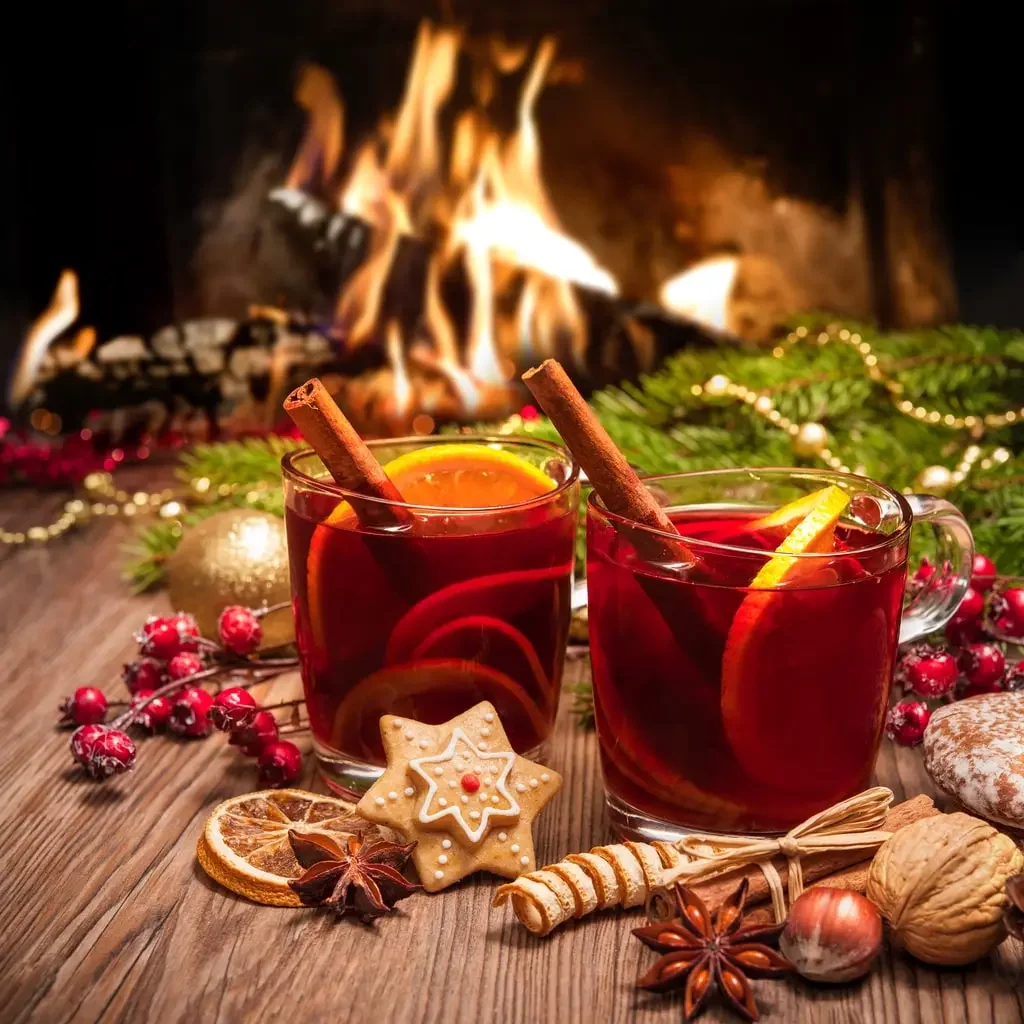 Choose the right platform: There are a variety of video conferencing platforms to choose from, each with its own features and capabilities. Consider factors like the number of attendees, the type of activities you have planned, and the ease of use when selecting a platform. Popular options include Zoom, Google Meet, and Skype.
Set a date and time: Choose a date and time that works for the majority of your guests. You'll also want to make sure you give everyone enough notice so they can schedule their virtual attendance around any other commitments they may have.
Send out invitations: Send out electronic invitations to all your guests and include a link to the virtual party platform you've chosen. You can also include information about the dress code, any games or activities you have planned, and any other important details.
Decorate your virtual background: One of the perks of a virtual Christmas party is that you can add festive virtual backgrounds to your video conferencing platform. This will help to create a more festive and enjoyable atmosphere.
Plan interactive activities: While virtual parties can't fully replace in-person gatherings, you can still plan activities that will get everyone involved and interacting with each other. Consider playing virtual games, such as trivia or charades, or hosting a virtual cookie or gingerbread house decorating contest.
Plan for food and drinks: Encourage guests to make and bring their own Christmas treats and drinks, and plan a virtual toast or cocktail hour where everyone can enjoy their holiday beverages together.
Make it a gift exchange: If you want to keep the gift exchange tradition alive, consider doing a virtual gift exchange. You can assign everyone a Secret Santa and set a budget for gifts. Everyone can then send their gifts to each other, and everyone can open their gifts together on the call.
Create a festive atmosphere: Play Christmas music in the background, add festive decorations to your virtual backgrounds and encourage guests to dress up in their holiday finest.
Test your technology: Before the party, make sure to test your technology and ensure that everything is working properly. This will prevent any technical difficulties from ruining the party.
Be prepared to improvise: Despite your best efforts, things may not go according to plan during the virtual party. Be prepared to improvise and adjust as needed to ensure everyone is having a good time.
Encourage participation: Encourage everyone to participate and engage in the activities and games you have planned. You can also designate a host or moderator to keep everyone on track and involved.
Set ground rules: Make sure everyone knows the rules of the virtual party, such as muting themselves when they are not speaking or not interrupting others when they are speaking.
Make it personal: Personalize the virtual party by sharing Christmas memories, traditions, or funny stories. This will help create a more intimate and relaxed atmosphere.
Take advantage of screen-sharing: Use screen-sharing to display holiday photos, play Christmas movies or songs, or share the virtual gift exchange.
Create a photo booth: Set up a virtual photo booth where everyone can take holiday-themed photos and share them with each other. This will provide a fun and interactive activity for everyone to participate in.
End with a group activity: End the virtual party with a group activity, such as singing Christmas carols together or having everyone share their favorite holiday traditions.
Have a backup plan: Make sure you have a backup plan in case the virtual party platform you're using experiences technical difficulties.
Follow up: After the virtual party, make sure to follow up with your guests and thank them for attending. You can also ask for feedback and suggestions on how to improve the next virtual party.
Give a tour of your home: Encourage guests to take a virtual tour of each other's homes and share holiday decorations, Christmas trees, and other festive elements.
Plan a virtual potluck: Ask each guest to bring a dish or treat to share with the group, and plan a virtual potluck where everyone can share their culinary creations.
Get creative with virtual games: There are many virtual games and activities that can be adapted for a Christmas party, from virtual scavenger hunts to virtual escape rooms. Get creative and come up with unique and festive games to keep everyone entertained.
Make it a charity event: Consider turning your virtual Christmas party into a charity event by asking guests to make a donation to a chosen charity. This will help spread holiday cheer and make a difference in your community.
Encourage creativity: Encourage guests to get creative with their virtual backgrounds and decorations and offer a prize for the most creative display.
Take advantage of virtual reality: If you have access to virtual reality technology, consider incorporating VR elements into your virtual Christmas party. This will make it even more immersive and unforgettable.
Set a budget: Set a budget for your virtual Christmas party and stick to it. You can keep costs low by using free or low-cost video conferencing platforms and by encouraging guests to bring their own food and drinks.
Make it a family affair: Consider making the virtual Christmas party a family affair, with activities and games that are suitable for all ages. This will ensure that everyone can participate and have fun.
In conclusion, hosting a virtual Christmas party is a great way to bring people together during the holiday season, even if you can't be in the same physical location. By following these tips and tricks, you can create a fun and memorable virtual celebration that will bring joy and cheer to everyone involved. Whether it's through games, activities, virtual tours, or charity events, there are many ways to make your virtual Christmas party unique and special. So, get your holiday decorations ready, and let the virtual party begin!