Hipster Nativity Set: Remembering the Superhit Nativity Set
A nativity scene (also sometimes called a manger scene) is a popular decoration during the Christmas season. It typically contains figurines of baby Jesus, Mary, Joseph, shepherds, and animals, all placed in or around the stable or other nativity-related settings. While the traditional nativity scene is very popular, there have been many modern takes on this classic Christmas decoration. One such modern take was the hipster nativity scene. Some people choose to create their own unique nativity scenes from scratch, while others prefer to purchase pre-made sets. There are many different styles of nativity scenes available, ranging from the classic to the more modern but the hipster nativity scene was one of the most trending modern nativity scenes.
Even though the hipster nativity scene is no longer in production, it's still possible to find one on eBay or a thrift store. When the hipster nativity scene made its debut a few years ago, it was met with both laughter and applause. Even those who don't celebrate Christmas could appreciate the irony of the baby Jesus being cradled by a bearded man in skinny jeans, surrounded by pouty Mary and hipster Wisemen. The hipster nativity scene quickly became a popular decoration for homes and businesses alike, perfectly capturing the spirit of our times. With its tongue-in-cheek take on the traditional nativity scene, the hipster nativity scene manages to be both funny and thought-provoking. The hipster nativity scene was also a stark contrast to the traditional nativity scenes that depict a more idealized world. In today's world, people are often seen on their phones. The hipster nativity scene perfectly reflected this reality, and it was the perfect decoration especially for tatted Rudy and her graffiti artist boyfriend.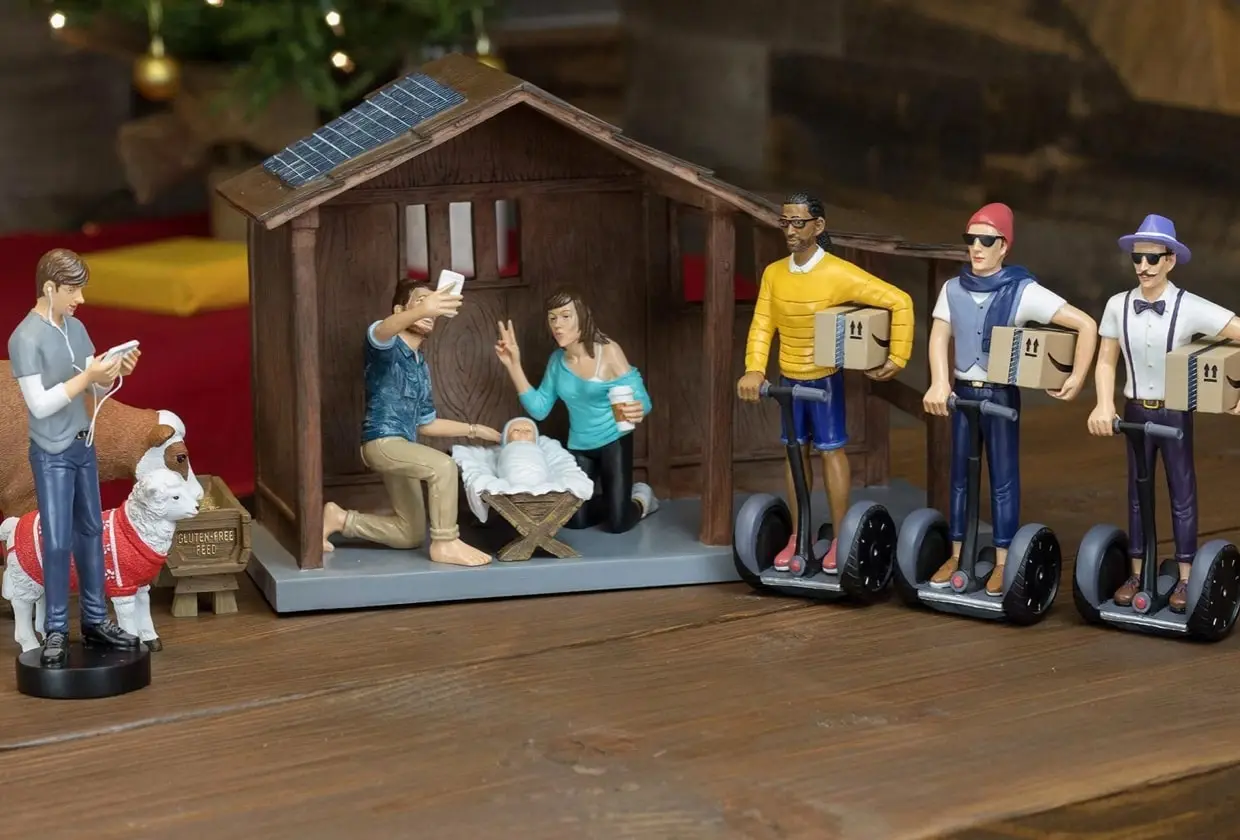 This Jesus was born in 2016
Who says the Bible has to be boring? Entrepreneurs Corey Wright and his brother Casey are behind this spin on the traditional nativity scene creating a parody that is sure to get a chuckle out of anyone who sees it. In their version, Joseph holds up a cell phone, Mary flashes a peace sign, and Baby Jesus wears a beanie on his head. The Three Wisemen carry Amazon Prime boxes and a shepherd sends Snapchat messages. Nearby, a cow enjoys gluten-free, all-natural grass feed next to a sheep wearing a Christmas sweater. And the stable is solar-powered, of course.
Everyone's favorite cast members
The hipster nativity scene was unlike any you've ever seen. Each piece was hand-painted and made of durable polyresin, so it could withstand the wear and tear of the holiday season year after year. The standing figurines were 7 inches tall, and the complete set measured 24 x 16 inches. It included Mary, Joseph, baby Jesus, a manger, 3 Wisemen on Segways, a shepherd, sheep, a cow, and a stable. This set was sure to be a conversation starter at every holiday gathering.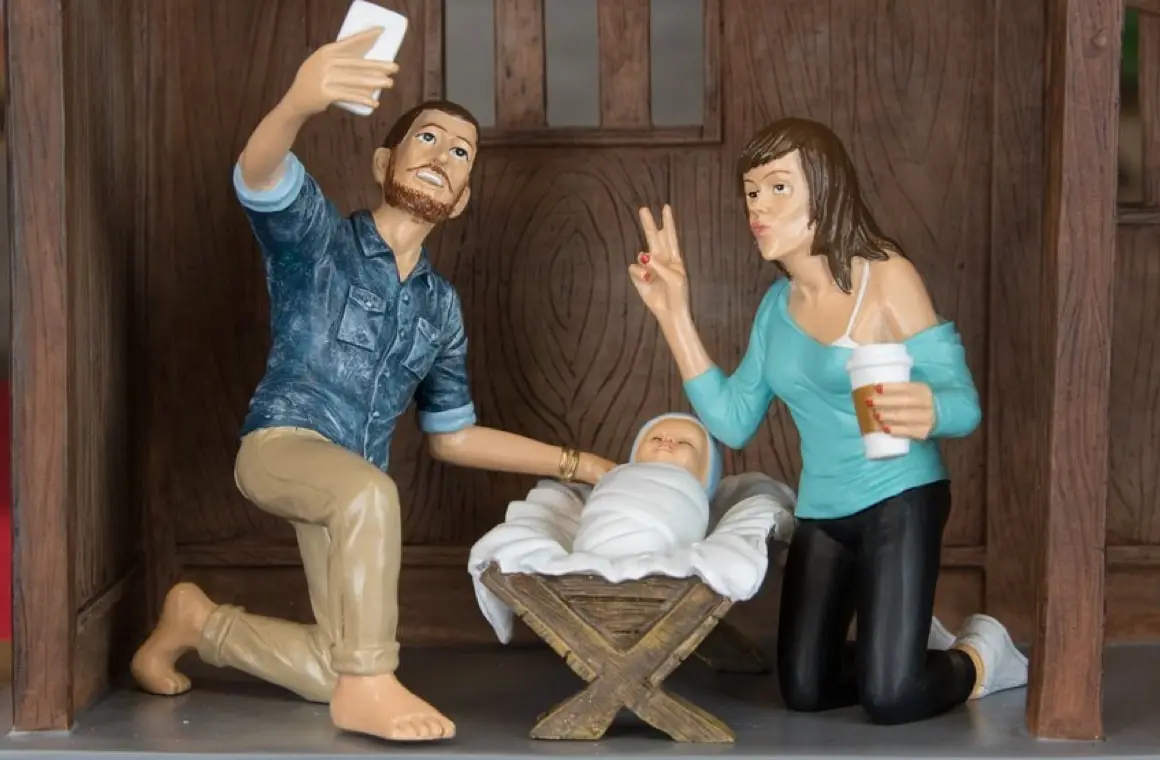 Mary, Joseph, and Jesus
The very first family Christmas photo was revealed here for those who have wondered how it looked. In her best duck face, Mary showed off her high cheekbones while Joseph rocked his man bun and finest denim shirt after a Whole Foods shopping spree.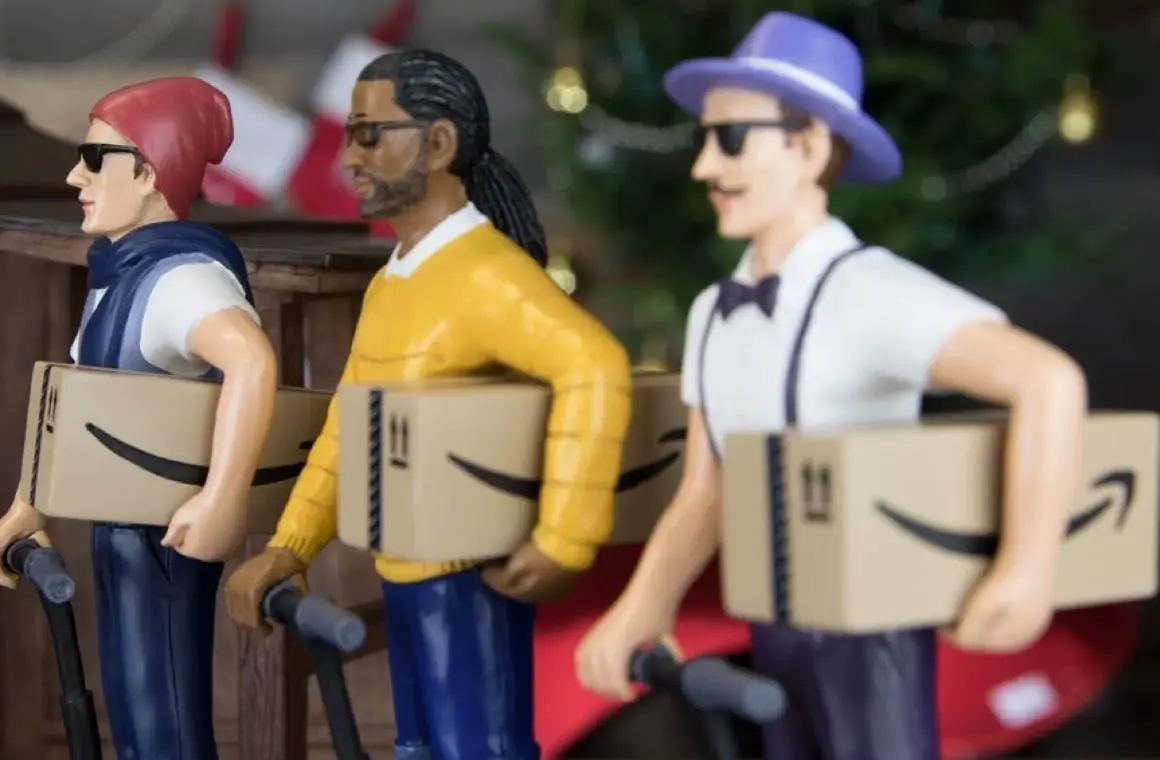 The Three Wisemen
Rather than using Google Maps to find Jesus, the Wisemen followed a star in the sky, but who are we to judge? With hipster tee shirts and segways, these Wisemen had arrived in style to the birth of Jesus bearing presents ordered from Amazon Prime. We're sure Jeff Bezos was happy to be involved.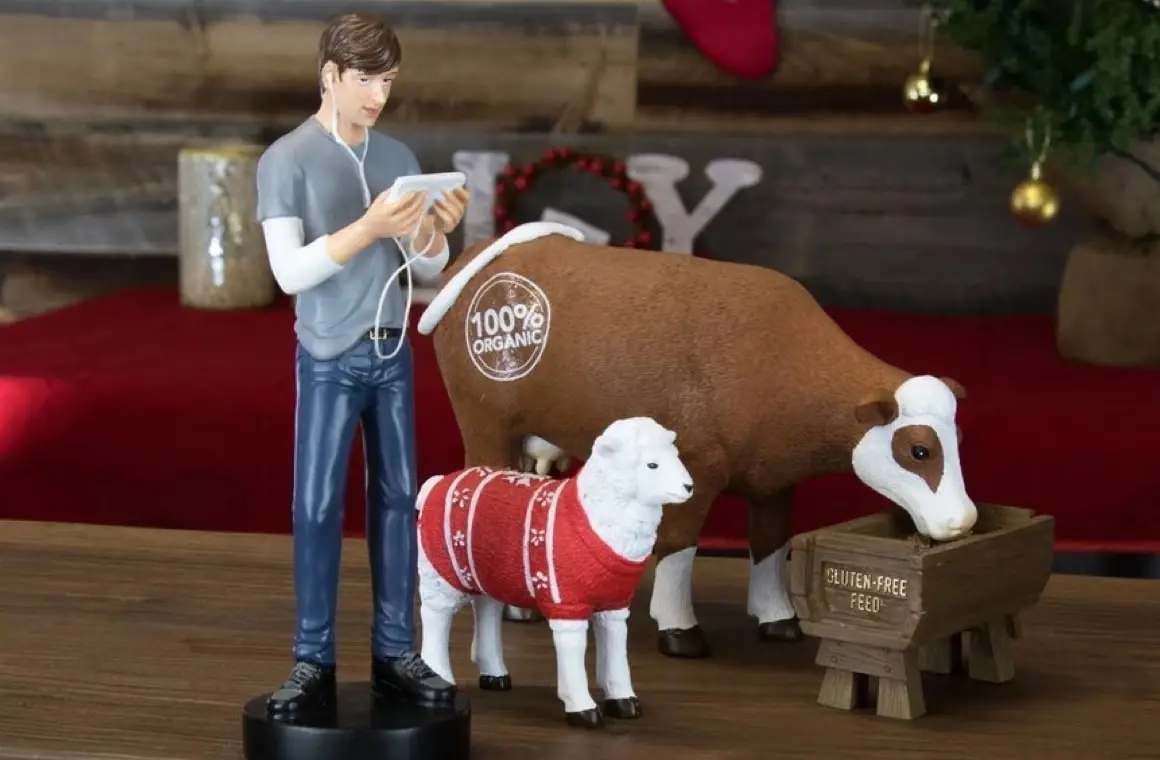 Shepherd and Animals
We couldn't possibly have a modern-day birth without someone posting on Instagram or Snapchat, and thankfully, our teenage shepherd has it covered #babyjesus #nofilter. All-natural grass is being enjoyed by a cow nearby, next to a sheep wearing a Christmas sweater.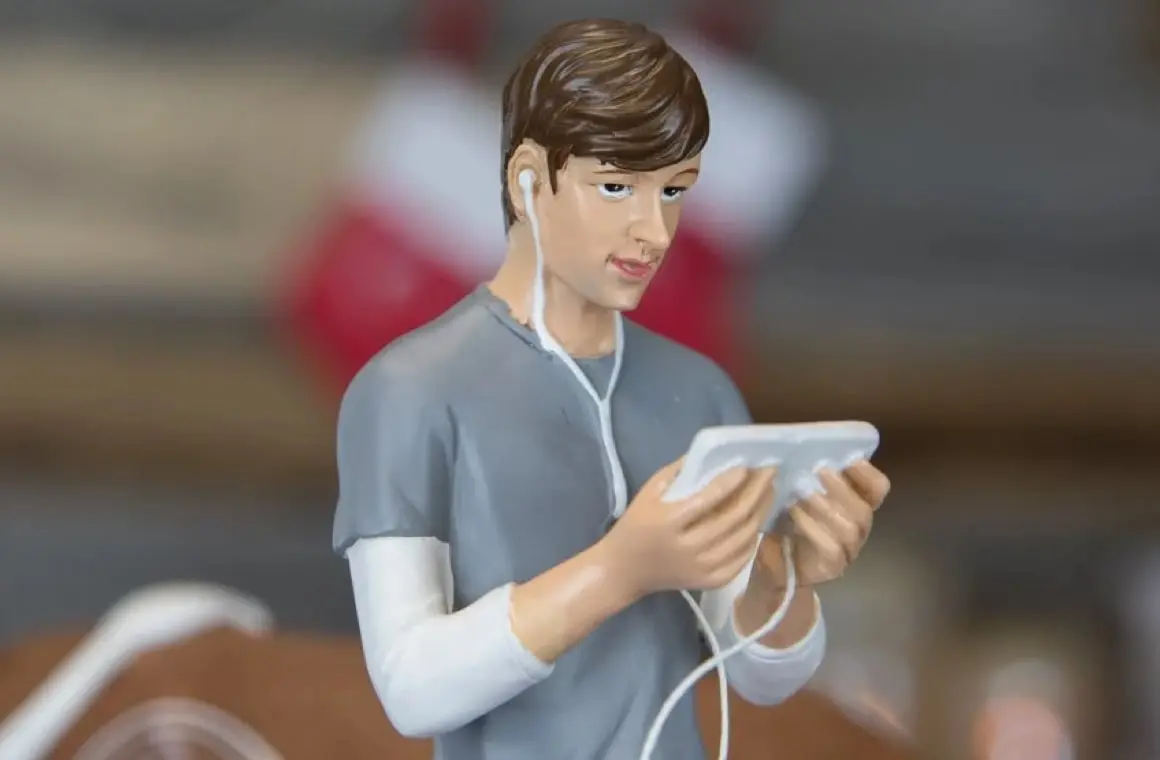 Stable
Although it's not a Ritz Carlton, it's got some cool amenities. There's just one solar panel on the roof, but they're at least doing something to about climate change!
While the original hipster nativity set may not be available anymore, all is not lost. You might be able to find one at a thrift store or flea market. Or if you're feeling especially lucky, maybe your grandma will dig one out of the attic for you. But if you don't want to wait for the stars to align, you can check out some other unique nativity sets here at Modern Nativity. And of course, if the hipster nativity scene ever comes back into production, we'll be the first to start carrying it. So keep your eyes peeled and your fingers crossed—and in the meantime, happy shopping!